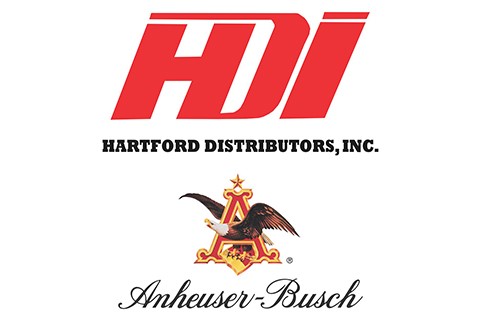 Hartford Distributors


Company Spotlight
Hartford Distributors, Inc. / Franklin Fine Beers was formed in 2010 by a merger of two family-operated businesses that grew up alongside each other. Although the companies grew and developed via different paths, the two families had very similar value systems. Honesty, Customer Service, Charity, Community-centric outlook, and knowledgeable consultative sales departments were common values. HDI grew with a few, very large volume and successful brands, while Franklin Distributors took on many small, specialized import and craft brands and grew them one placement at a time.
Hartford Distributors, Inc. was incorporated in 1944 and started out as a very small Anheuser-Busch distributorship in downtown Hartford, Connecticut. Throughout the years, HDI has steadily grown and outgrew three locations. HDI relocated twice in East Hartford and in 1981 moved to our current location in Manchester.
Jules Hollander had been a Schlitz distributor in Virginia and recognized the changing landscape. He sold his successful distributorship and sought out an Anheuser-Busch distributorship. He purchased HDI in 1963. Along with his sons, Ross and Bob, the business grew tremendously.
Franklin Distributors, Inc. was incorporated in 1974 by Austin J. Stack and Richard Cunningham as an import and specialty beer wholesaler. They opened out of a barn in East Hartford, and their delivery areas included upper Hartford County and a small section of Tolland County.
The Stack Family grew their distribution area to include five counties in eastern Connecticut. Before merging with Hartford Distributors, Franklin Distributors had outgrown their new 38,000 square foot warehouse in South Windsor.
Both the Hollander Family and Stack Family are proud to have their fourth generations working in the business. We all grew up in the beer business and it is both a tradition, and a labor of love.
Subsequent to our merger Hartford Distributors, Inc. / Franklin Fine Beers purchased the distribution rights of Dwan Distributors, primarily an Anheuser-Busch and Heineken distributorship in Litchfield County, CT. We now operate in six counties, covering over half the state.
It is our honor and pleasure to serve our customers.
Ross Hollander James Stack
CEO President
FOR A COMPLETE LIST OF ALL OUR PRODUCTS VISIT WWW.HDIBEER.COM
To Top