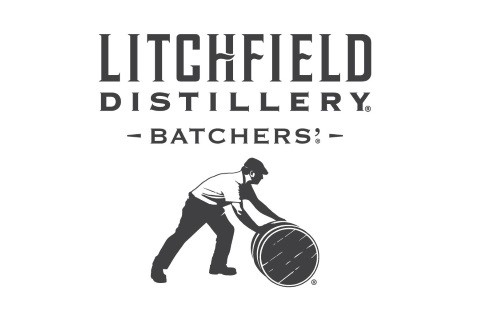 Litchfield Distillery

Company Description
Since 2014, Litchfield Distillery has been producing award-winning craft spirits in Litchfield, CT. We source our grains from local Connecticut farms and power nearly 100% of electricity needs with solar energy.
Our Bourbons, Vodkas and Gins have earned awards across the United States and internationally. We've been named "CT Distillery of the Year" from 2018 through 2022 by the NY International Spirits Competition. Connecticut Magazine named us "Connecticut's Best Distillery" for the past six years.
Some of our newer expressions include Agave Spirits. We import organic blue weber agave nectar from Mexico then ferment, distill, and age it here in Litchfield. We also recently introduced four varieties of ready-to-drink bottled cocktails: Old Fashioned, Manhattan, Cosmopolitan and Espresso Martini.
At Litchfield Distillery, we honor good ol' fashioned grit and determination. We believe the only way to accomplish something great is to roll up your sleeves and do the hard work that greatness requires.
Litchfield Distillery. The Spirit of Hard Work®.
Categories
Beverage

Alcohol
Liquors
Mixes / Cocktail
To Top